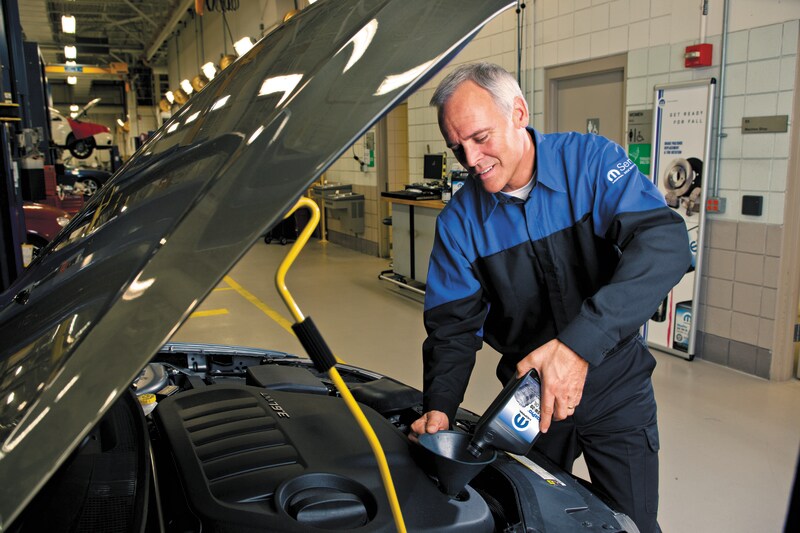 Routine Service and Maintenance
The most important thing you can take care of when thinking about your car is your routine maintenance. Things like oil changes, tire rotations, brake service and more, are all essential to making sure that your vehicle runs just like it should for longer. You can put your trust in our MOPAR service experts when you service with us, so don't' wait to make your appointment now.
Set Up a Routine Maintenance Schedule
No matter if you have a brand-new vehicle or used vehicle that's getting up there in miles, routine maintenance is an essential part of vehicle ownership. We can help you set up the perfect routine maintenance and service schedule that fits your schedule and your vehicles needs.
Common Routine Services:
Oil Changes: Typically, we recommend changing your oil every 3,000 miles or three months, but with some newer vehicles you can go a bit longer. To be sure, consult your owner's manual or talk with our team.
Tire Rotations: Tires are made of different types of materials and rubber compounds, so they all wear differently and have different rotation recommendations. Your vehicle will also wear tires down differently depending on your driving style, weather conditions, and more so talk to our team to confirm your vehicles specific needs.
Brake Service: Your brakes are essential, and if you're starting to hear a squealing sound or your brakes don't feel as strong as normal, then it could be time for your brakes to be replaced.