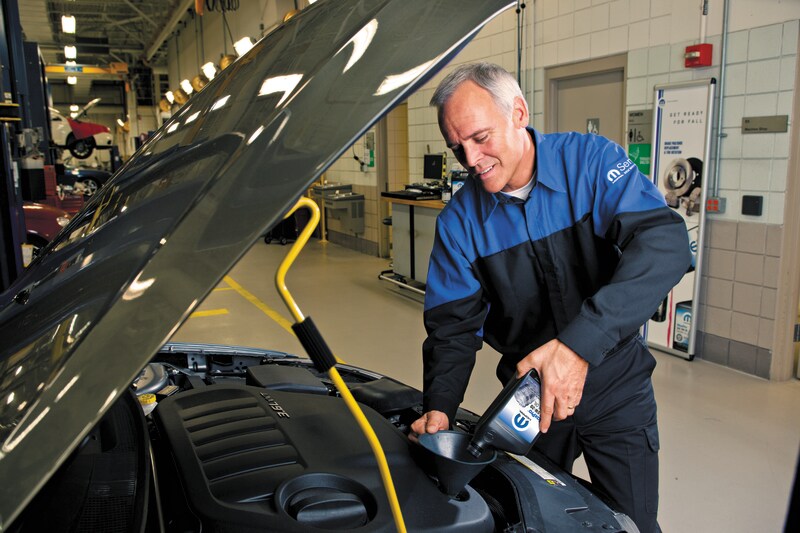 ​
Fall Auto Care to Get You Ready for Winter
Now that the warm summer days are winding down, the leaves are turning, and the weather is cooling off. This means you should get your vehicle ready for the upcoming winter months in Charlevoix. We have a few tips to help get your vehicle ready for the long Michigan winters.

Get an Oil Change
You might not realize it, but different oils perform better in certain weather and are designed to perform best under different temperatures. This means as we head into the cold winter, you should get an oil change to ensure that you have fresh, clean, oil that is made to perform in freezing temperatures.

Check Your Battery
If there's one thing that can ruin your morning, is waking up to a dead battery. And nothing kills a battery faster than cold weather, especially an old one, or one that has needed to be jumped before. We can perform a few simple checks to make sure your battery is in peak performance so you can enjoy a car that starts the first time, all winter long.
​
Change Over to Winter Tires
One of the most important things to have during the winter is a set of winter-rated tires. Winter tires have a specific rubber that is designed to remain soft during freezing temperatures, so you'll still have the traction and grip you need.
Our service center can help you get your vehicle ready for winter with the Mopar service that your Chrysler, Dodge, Jeep, Ram, or FIAT vehicle needs in the Charlevoix area.